Country House in Gloucestershire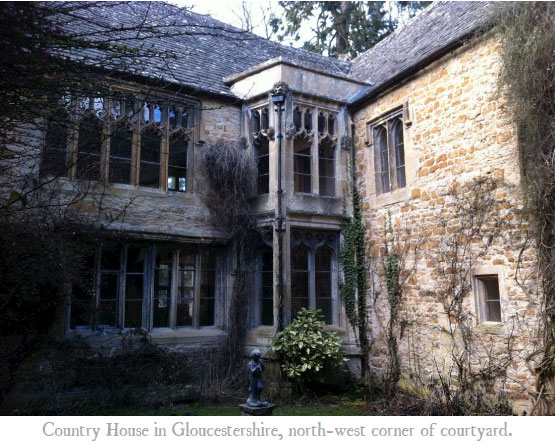 The new owners of a grade I listed late-mediaeval house in Gloucestershire engaged Justin to produce a Statement of Significance, & room-by-room schedule, to accompany & justify their applications for listed-building consent.
The document included an assessment of the evolution of the house, complete with a colour-coded phasing plan.
Justin also identified a highly unusual form of mid-17th-century window, the only other known surviving examples of which are at Ham House in Surrey.
Justin attended meetings with the applicants, the local authority & English Heritage to support the application.